Huadong 24 pair cable price
24 pair cable is one types of instrumentation cable. As we all know, instrumentation cable has many types, such as pair cable, triad cable, quadruplex and so on. Each types have many size, such as single pair cable, 2 pair cable, 16 pair cable and 30 pair cable.. As for 24 pair cable, you can also pick up. You can choose shielded and unshielded, armored or unarmored. Expect form this, you can also decide the material of jacket or insulation, such PE, PVC or XLPE. If you want to buy it, you can send us your enquiry, and we can customize for you.  sales@hdccontrolcable.com.
How to choose a safe 24 pair cable?
We always want to get a safe products. If you want to buy a safe 24 pair cable, there is an important thing you should consider, that is insulation. There are main two insulation materials: PVC and XLPE. The quality of insulation material will influence the quality of 24 pair cable. If you you worry about this, you can visit the factory to see the material they used. Huadong Cable Group is located in Zhengzhou, Henan province, and our factory is in Jiaozuo, Henan province. We are sincerely invite you to visit our factory. If you are busy, you can contact us to ask for video of producing process.  Email:sales@hdccontrolcable.com.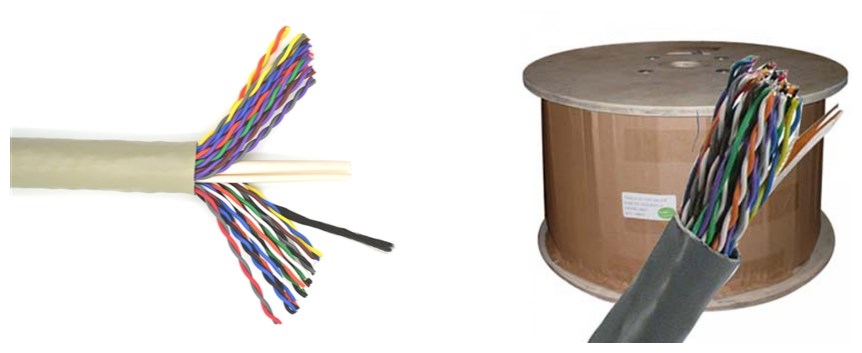 There is another way to judge the insulation. That is insulation strength test. Insulation strength test means the ability, which cable insulation won't get damaged under the electric field. As a professional 24 pair cable manufacturer, we should prove the normal operation of cable. This is also a needed test for checking the quality of cable. So if you want to get the high-quality and safe 24 pair cable, you should find out if it pass the insulation strength test. It is a very important way to judge and present your profession. You can contact us to get the insulation strength test video, we will send to you within 24 hours. Email:sales@hdccontrolcable.com.
Why choose us?


The big factory and the strict producing process is our support. We can promise you the high-quality multicore cable with low price, and we have this ability to provide you about this. Professional service is waiting for you.

You can choose wooden drum and other packages you want. On-time and high-quality transportant is our pursuit. So you can just choose your wanted products, and we can transport safely for you. Just contact us now. Email:sales@hdccontrolcable.com.
Customer cases


We adhere to get a win-win cooperation, so we can cooperate with many company and individual person. We promise we will try our best to service you. So let us know your requirement now. Email:sales@hdccontrolcable.com.