10 core screened cable belongs to control cable. The same with other control cable, 10 core shielded cable has armored and unarmored, shielded and unshielded. If you have some demand, you can say with the seller. You can also choose low smoke zero halogen according your using. If you install them in someplace, where crowd a lot of people. It may be good choice. If you have other needs, just contact us, we can design 10 core wire for you. Get your 10 core cabke price now. Email:sales@hdccontrolcable.com.
10 core shielded cable details: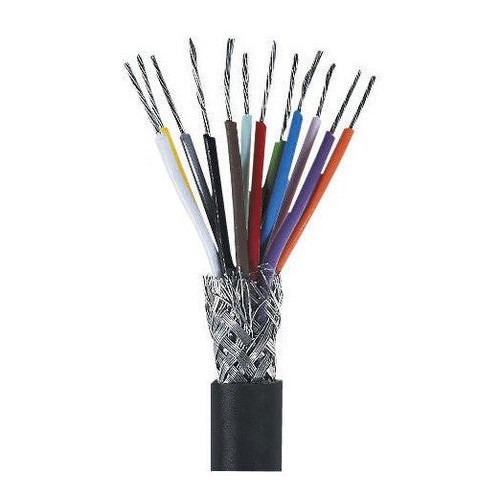 Conductor:Copper/Tinned copper
Insulation:PVC/PE/XLPE
Shield: Copper Wire Braid, Al-foil Individual and Overall Screen/ unshielded
Armour: Steel Wire Armored/galvanized steel wire armoured/ unarmoured
Sheath: PVC / ZR-PVC / PE / LSZH
Standard:IEC,ASTM,BS etc.
Packaging:Iron or Wooden Drum.
Where can you get high-quality 10 core cable in factory price?


We may pursuit low price and high quality, when we buy products. But we should pay more attention to quality, especially for cables. When you want to buy cable, you have many types you can choose. Right product not only can save your money, but also time and energy. So you can contact us to get the right 10 core screened cable price. Email:sales@hdccontrolcable.com.


The first aspect you should consider is the cable brand. This is not just the advertisement or you hearing of others. You should choose a powerful manufacturer. For example, when you ask the seller about low price 10 core cable, if he or she can answer with a professional quote or suggest. You can judge from this first. If you think there are some manufacturers that you want to know. Coming and visiting their factories is also a helpful way. There is a saying: Too see is to believe. You can see their material of cable 10 core, producing process and equipment. These all can present if they are professional. The company and factory scale is also important. When you visit the factory, you can also have a judge in this aspect. There is another way you can use. You can ask other users of cheap 10 core wire. They have the biggest right to talk about this. You can also ask for some cases of 10 core shielded cable. That can not only help you know more about this company, but also the 10 core screened cable. You can contact us to get the customer case now. Email:sales@hdccontrolcable.com.
Package & Delivery:

Hot-sale products are here:  2 core control cable, 3 core shielded cable, 4 core control cable, 5 core screened cable, 6 core shielded cable,  7 core cable, 8 core shielded cable, 19 core cable and 30 core cable.We can promise that we can delivery on time, and you can send your requirement to us now. sales@hdccontrolcable.com.
Customer Case


We have exported 10 core cable to many countries, so have have the rich experience and can solve your problems better. You can send us the inquiry free.  Email:sales@hdccontrolcable.com.