Reliable instrumentation cable manufacturer
Shielded instrumentation cable is used widely. We often use it in the industries, especially in the petrochemical, pulp, paper, sawmill, and other process industries. Cable instrumentation is suitable for wet and dry places, and it is anti mechanical damage and corrosion. You can use it in raceways, direct burial and control applications. So if you want to apply to these place and has this demand, cable schedule instrumentation can be your good choice. As professional shield instrument cable suppliers, we can provide you a reasonable instrumentation cable price now. With the support of shield instrument cable factory, our price will satisfy you. Email:sales@hdccontrolcable.com.

Low price industrial instrument cable can reduce the noise and the signal interference. What's more, shielded instrument cable can delivery signal in a very rough environment. The maximum conductor temperature of cable instrumentation is 90℃. Cable schedule instrumentation sheath is anti sunlight, moisture and vapour penetration. We can provide you cheap instrument cable price. So If you want to get the low price industrial instrument cable, send the inquiry now.
What's the instrument cable types?
Low Price instrumentation cable is often pairs or triads or quad with shield construction. Now I will tell simply about its structure, or you can also to find an cheap instrument cables factory ot know it. The conductor is copper or tinned copper. Insulation is PVC, PE, XLPE. Shield can be copper wire braid, al-foil individual and overall screen, and you can choose overall shielded instrument cable or individual shield. The inner cover is PVC, and the sheath is PVC, ZR-PVC, PE, LSZH. Theses are simple structure, and if you want to other structures, you can send us instrument cable specification now, we can customize for you. Best shielded instrument cable price made in China is waiting for you. Email:sales@hdccontrolcable.com.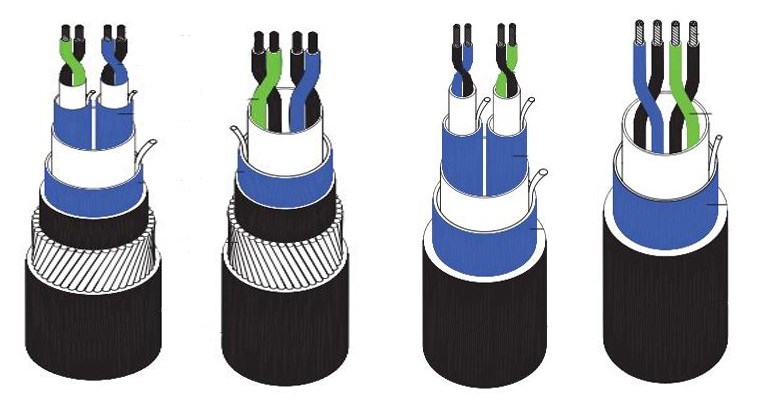 The same with other cables, cable instrumentation also has many standards. Such as BS 7917, IEC 60331-31 Fire resistant, IEC 60332-3A and so on. With these instrument cable size, BS 5308 is a very important instrument cable specification. After seeing the types of cables used in instrumentation, there must be your wanted instrument cable. You must want to find  an instrument cable factory right now. As one of instrumentation cable manufacturers, we can give you a best price. Email: sales@hdccontrolcable.com.
What should you pay attention to in using cheap shielded instrument cable?
You may meet some problems in using cable schedule instrumentation. When you know them and do some preventive measures, you may avoid them. You will deal well when you meet them. One of problems is short circuit.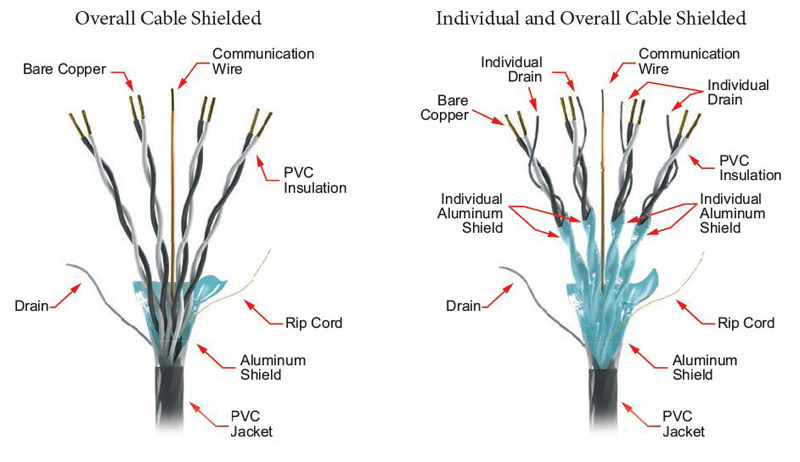 As we all know, when the low price industrial instrument cable is working, it will produce heat. These heat will be absorbed by cable itself, and the industrial instrumentation cable will get a high temperature. This is a normal phenomenon, and it won't contribute the accident. But the ability of instrumentation cable to withdraw high temperature is limit, and the continuing working in high temperature is very dangerous. The current electricity get big, and the temperature will be high. When the current electricity is higher than the maximum current, the current overload will cause problems. So when you use low price instrumentation cable, you should be carefully about the current. You can contact us to get some measures now. Email: sales@hdccontrolcable.com.
What's the wrong using harm of high-quality shielded instrument cable with low price?
Overload current can contribute to many problems, such as short circuits, burning equipment and fire. Anyone is a disaster. So knowing how them happens will be helpful for you. The conductors of shielded instrument cable are separated by the insulation. When the overload current happens, the high temperature will destroy the insulation. Then the conductor will get touched. There are two results: short circuits and burning equipment. Email: sales@hdccontrolcable.com.


Meanwhile, short circuit and a large electricity will cause higher temperature. Then the cable instrumentation will get fired and melt. If there are some flammable material, then will cause a fire. Even though cable schedule instrumentation haven't got fired, the high temperature can also get fired. Especially in the warehouses, it has many flammable materials. You should pay more attention to it. The overload current will also cause too heat of the connector and accelerate the oxidation process. Oxidation of the junctions may cause easily a oxide film, and hard to current electricity. Then the resistance of the contact point will be higher. It also can contribute to fire. Now you have known problem, which may happen, so I hope you will be more careful in using industrial instrument cable. This is our shield instrument cable price for you. Email: sales@hdccontrolcable.com.
By the way, as one of professional instrumentation cables suppliers, we can not only provide you the high-quality instrumentation cable, but also some dealing measures. So just contact us now.
Where can you find professional shielded instrument cables suppliers?


You may search low price shielded instrument cable online, and you may get shield instrument cable price in China or other place. Compared with shielded instrument cable manufacturers in india, I am sure you must know that instrument cables manufacturers in China has price advantage. I am sure you want to find a best instrument cables price, and Huadong Cable Group is. With over 30 years of producing experience and 15 years of export experience, Huadong can satisfy your requirement. What's more, we can customize for you, as long as you can provide instrument cable specification. Best instrumentation cable supplier is here, just send us your requirement now.   Email:sales@hdccontrolcable.com
Low price instrumentation cable customer cases


We adhere to get a win-win cooperation, so we can cooperate with many company and individual person. As China shielded instrument cable manufacturers, we promise we will try our best to service you. So let us know your requirement now. Email:sales@hdccontrolcable.com.